H2O Wireless Smart Triple SIM
Related Products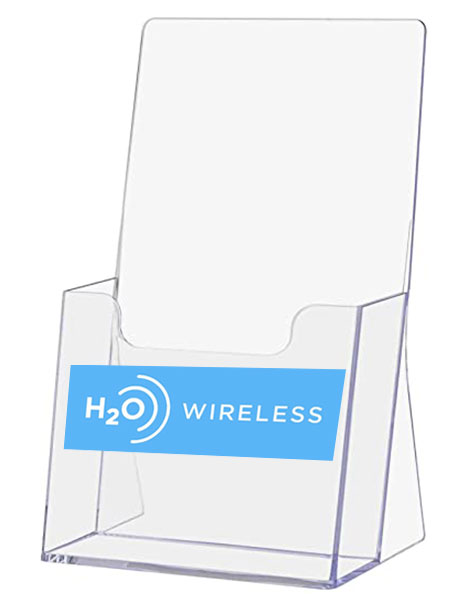 H2O Wireless Brochure Holder
H2O Wireless Decorative Tape
Free with any H2O device or sim card purchase!
Add it to your cart!!
H2O Wireless Flag + Extras
MSRP $129
Only for APPROVED dealers
Must meet minimum activations and refill rate
$20 Shipping within the US and $50 Shipping to PR
!!This item will NOT be shipped if you do not qualify!!
Simapay Acrylic Sign Holder
MSRP $12.99
Free with ANY purchase!
Add it to your cart!!
FREE FREE FREE
H2O LG Expression Plus3 32GB with H2O SIM Card
VoLTE | H2O Wireless Locked - New
SIM Card Included
Earn Instant Spiffs on Any plan
6.1" LCD | 32GB | 2GB RAM
13MP | 5MP Selfie
H2O Motorola G Play 2021 with H2O SIM Card
VoLTE | H2O Wireless Locked - New
H2O SIM Card Included
Earn Instant Spiff on Any plan
6.5" LCD |32GB | 3GB RAM
13MP, 2MP| 5MP Selfie
LG Phoenix 5 16GB with H2O SIM Card
H2O Wireless Locked - New
SIM Card Included
Earn Instant Spiffs on Any plan
5.7" LCD |16GB | 2GB RAM
13MP, 5MP | 5MP Camera
H2O LG Arena 2 with H2O SIM Card
H2O Wireless Locked - New
SIM Card Included
Earn Instant Spiffs on Any plan
5.5" HD LCD | 32GB | 2GB RAM
8MP | 5MP Selfie
H2O Motivate 2 32GB With H2O SIM Card
VoLTE | H2O Wireless Locked - New
H2O SIM Card Included
Earn Instant Spiff on Any plan
6.5" LCD |32GB
8MP | 5MP Selfie
H2O Motorola G7 Play 32GB with H2O SIM Card
VoLTE | H2O Wireless Locked - A Stock
SIM Card Included
Earn Instant Spiffs on Any plan
5.7" LCD | 32GB
13MP | 8MP Selfie
H2O Motivate 16GB NEW With H2O SIM Card
VoLTE | H2O Wireless Locked
H2O SIM Card Included
Earn Instant Spiffs on Any plan
6.2" LCD | 16GB | 2GB RAM
5MP | 2MP Selfie
H2O LG Phoenix 4 16GB with H2O SIM Card
VoLTE | H2O Wireless Locked - New
SIM Card Included
Earn Instant Spiffs on Any plan
5.0" LCD |16GB | 2GB RAM
8MP | 5MP Camera
H2O Alcatel Volta 16GB With H2O SIM
VoLTE | H2O Wireless Locked - New
H2O SIM Card Included
Earn Instant Spiff on Any plan
5.5" LCD | 16GB | 2GB RAM
5MP | 2MP Selfie
H2O Calypso U318a With H2O SIM Card
VoLTE | H2O Wireless Locked - New
SIM Card Included
Earn Instant Spiffs on Any plan
5.5" LCD |16GB
5MP | 5MP Selfie Camera
Radiant Core 16GB with H2O SIM Card
VoLTE | H2O Wireless Locked - New
SIM Card Included
Earn Instant Spiff on Any plan
5.5" LCD |16GB | 1GB RAM
5MP | 2MP Camera | New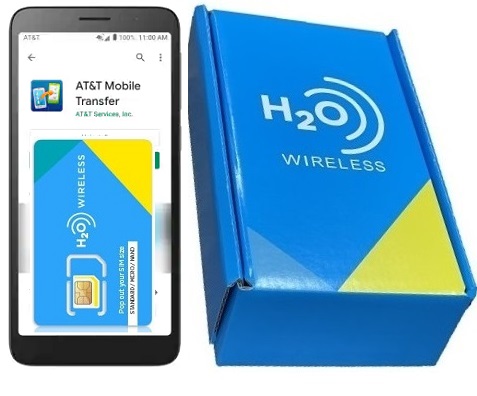 Alcatel Insight 16GB with H2O SIM Card
VoLTE | H2O Wireless Locked - New
SIM Card Included
Earn Instant Spiff on any plan
5" LCD |16 GB | 1.5GB RAM
5MP | 2MP Camera
H2O Wireless Banner 60x24
H2O Wireless Poster - Large
Only for APPROVED dealers
Free with any H2O device or sim card purchase
Add it to your cart!!
Size: 28in x 22in
H2O Wireless Window Cling 11x17
H2O Wireless Window Cling 20x24